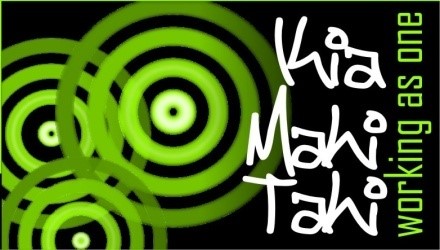 Kia Mahi Tahi is a multi-faceted programme that is designed to meet the needs of children in need of mentors.  Kia Mahi Tahi is based on the concept of 'working as one'.  Many young people today do not have the privilege of someone having the time, energy or inclination to 'walk beside' them , working together, sharing their load, listening and giving perspective.
Working as one, either one on one or with small groups helps young people know that we don't walk alone. Sometimes we need other people to walk with us and sometimes others need us to walk with them. Working as one can give us the strength to stand on our own.
Kia Mahi Tahi is a service to the community of Mt Wellington and the surrounding suburbs.  A large part of the work of Kia Mahi Tahi is in local schools and as funding and staffing allow we would like to be able to meet the requests of the other schools in the area to provide community workers to them. 
Our vision is to expand the project to have two community youth workers in each of the local schools as well as specialists working with extreme at risk youth and alongside Youth Justice and the Police.
What Kia Mahi Tahi offers:
Mentoring
Socialisation classes
Intervention
Family support
Sports Coaching
Anger management
School Chaplaincy
Youth Advocacy
Counselling
RTLB Support
Values Education
Walking alongside those that need a steady hand to help them, or a shoulder to lean on is time consuming and often hard work, but the benefits are enormous.  Research conducted here and overseas shows that what Kia Mahi Tahi provides to the children and youth of our community has long term positive effects in the community.  
 Mentored kids show:
increased confidence
improved self-esteem
improved health
better choice making
improved performance at school
a better ability to relate to others
People make the difference.
Kia Mahi Tahi is staffed by competent practitioners dedicated to seeing young people become all they can be.
Our staff all come from a youth specialties background and work closely with the management teams, teachers and RTLBs of the local schools as well as Police Youth Aid officers, Public Health Nurses and other Government Officials where needed.
The programme is headed up by Max Guptill (Community Worker Manager).
Max joined the trust in Feb 2003.  He came to the trust with 16 years experience as a youth worker and sports coach.  Max is primarily responsible for the trust's work in the local schools including Kia Mahi Tahi and our out of school holiday and camping programmes.  Max is passionate about making sure that each child has every chance they can to succeed and make right choices in life.  He is married to Gillian and they have one daughter.